Behind the Scenes for our Latest Campaign: Big Moood
You ask, we deliver. Introducing the latest nail art sets to our Instant Acrylics™ collections; cow printed French tips, Big Moood. 
Peep the inspo with our video and album linked below, showcasing the arrival of this long-awaited trend. 
Creative director and Nail Artist, Zini Ford, conceptualised the shoot which took place on a hobby farm in country Victoria - Australia. The rodeo setting complete with herding cattle , horses and sunshine drenched landscapes created the perfect charismatic experience for Big Moood. 
In the shoot were #TresSheBabys and sisters, Zali and Maya, who unleashed their inner cowgirls to match the energy of this campaign perfectly.  
We welcome you to step behind the scenes and scroll the Pinterest album and Youtube Video linked below...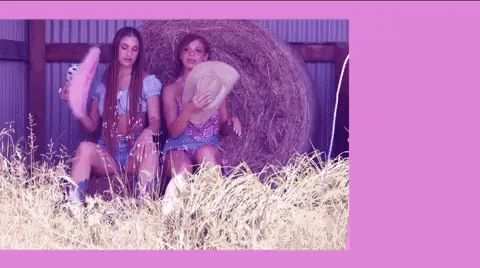 You'll look like you just stepped out of a saloon with these fresh sets.
Yee-haw! This classic French mani has a graphic, black and white, cow printed twist. 
Can't decide on a shape? Choose from our mid-length ballerina and Ultra long options. 
Click

 

here

 

to view the whole album.
For more behind the scenes, check out our YouTube channel: www.Youtube.com/c/TresShe
Much Love,
Très She® xo