Announcing: Tres She is now on YouTube
We've got some news! Over at Très She® we adore making video content with our nails and our #TrèsSheBabys. Mainly cuz we're obsessed with how our long acrylic nails look on film but also because we cannot get enough of how they look IRL on all our hot af honeyz.
We still believe video is the best way to showcase the superior quality and shape of our sets so we figured, what better way to share their beauty with you - than by releasing new videos every week?
So here we are: www.Youtube.com/c/TresShe 
Our Channel will feature a range of regular clips and reviews that we have created ourselves to help you navigate our styles and application tips or videos that you, our fiercely loyal customers or influencers, have filmed. 
We absolutely love watching you apply and wear your Très She Instant Acrylics®. 
Our online community is at the heart of our business and we are psyched to be able to bring you a platform that showcases the events and launches happening at Très She® as well as YOUR talent and content.
Cop a glimpse of the topics we're covering:
TUTORIALS
Need some nail art or application inspo before sticking on your fresh set? This is the spot. Beauty YouTubers and makeup artists will show us their expert tips, to applying Très She Instant Acrylics®.
@femibeauty
UNBOXINGS & REVIEWS
Show us what you got! This segment will feature our regular unboxing content where selected Très She Babys and customers take you through their fresh set, what's inside the box and of course, how they put them on...
@flexmami
NEW RELEASES
Time to see what's coming up next for our collection drops. Mini movies and campaign previews will showcase the inspo and mood behind Zini Ford, our Nail artist's mind, at work on Très She®.
@savagethegirl & @cinamon_doll

ASMR
Nothing sounds more satisfying than the taping of long acrylic nails. Sign in to the soothing sounds of Très She Instant Acrylics® and playback hours of easy ASMR listening...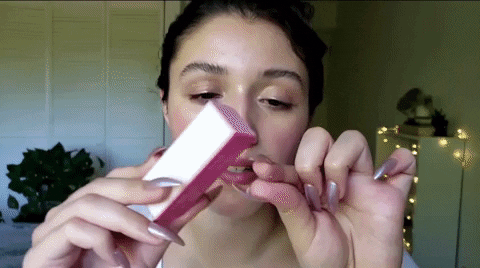 @jociebasmr
So if you're into product reviews, beauty tutorials, ASMR tapping sounds or application demonstrations, we want to hear from you! Or if you've made a YouTube video, TikTok or IGTV that features Très She® and just want to share it with us, then email the link to our team at  service@tresshe.com. 
In the meantime, head over to YouTube to check out what we're doing and remember to like and subscribe. We wouldn't want you to miss a beat.
Much Love, 
Très She® xo